Welcome to the 6th day of our 2018 Spring Trip
Today we continue on Route 66, take some detours along the old route and planned stop is at Williams, Arizona.
Got up after a good nights sleep. 
Packed our stuff, then took a walk around the motel and took several photos.
Before leaving we decided to give our wedding bouquet to the owner and his wife for their hospitality.
Will definitely be staying here again.
Stopped by here to get a yummy breakfast.
Food and service was great.
It is an old 50's style diner and even the cooks and waitresses are dressed for the part.
Definitely worth a stop.
We didn't have much time today to spend in Kingman.
So we just had a walk around where the diner is and then headed over to the Powerhouse Museum.
After that we continued on our journey along route 66
Here are the other places we missed out on and I'm sure there are more in Kingman to visit than this. 
Had originally just set of time to take picture of the statue but there is a lot more.
Biggest surprise is seeing Herbie there.
Also has a cool souvenir shop 
Well worth the stop, they have a lot cool cars around in the area and also good collection of Route 66 souvenirs.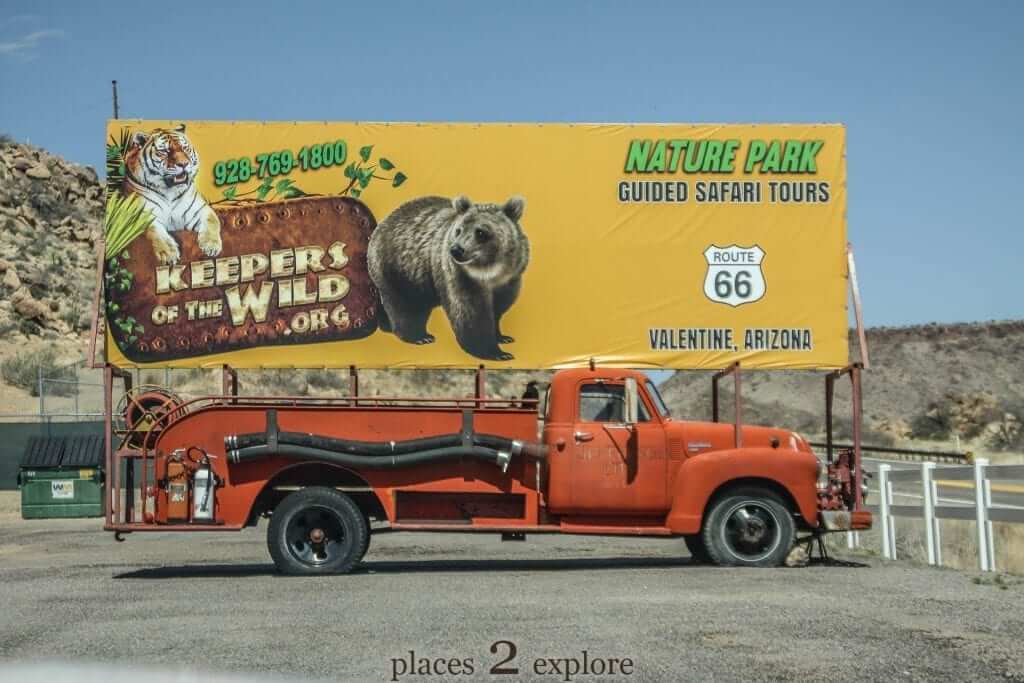 We had planned on stopping here but sadly it was closed on this day, which is probably good as we most likely would run short on time if we had. 
Hopefully next time it won't be on a tuesday that we drive by.
Cute abandoned town along Route 66, found a Motel that my honey wanted.
Stopped by here to take some pictures of the old Osterman's gas station.
While here we went in to the Hualapai Lodge to relieve ourselves and get some souvenirs. 
Did a short stop here to view the area and check out their store. 
Hopefully get to spend some more time here the next time we drive by.
Lunch at Roadkill, Seligman
First stop in Selgman is at Roadkill, to get a late lunch. Was actually very good roadkill food.As usual a cheese burger for me and a BLT for my honey.
After lunch, we wandered down in Seligman and checked out the different stores and grabbed some more souvenirs. 
Stopped at Delgadillo's Sno Cap Drive in and got some delicious icecream. 
Enjoyed our time in Seligman, can see why some call it the birth place of Route 66. 
Time for us roll back out on to Route 66 and continue.
While driving along Route 66 we saw an old road that was following by the side.
Most likely the original route 66.
We stopped and took some pictures of it.
Stopped by here to take a look at the Desotos Shop.
Arrived in Williams and went straight to the main street. Went up to Petes Gas Station to look and sadly it was closed. Not sure if it was closed for good or just getting restored. Didn't see any notice.
Walked over to the Zipline and it was also closed.
Bearizona was also closed at this time, so we ended up just walking around the main street and window shopping before we decided to head over to the hotel.