Welcome to our 2018 Spring Trip Journal
 Today we fly to Las Vegas, pick up the rental car and drive towards Death Valley Junction with a few stops along the way. 
Got up at 4am to pack the last things and get started on our journey.
Had a storm going over us, so was a bit nervous about that. Luckily it was at its end when we got up. 
Left home around 5am and got down to the Hobby airport around 6am. Went straight to the check in.
We flew with Southwest and the flight was ok even though we both had to sit on aisle seats across from each other.
Arriving in Las Vegas, getting the car and some brunch 
Arrived in Las Vegas just before 9am Nevada time. Went straight to the rental car facility to pick up the car.
They didn't have the car we ordered so we ended up getting a slight upgrade, a Dodge Challenger R/T 🙂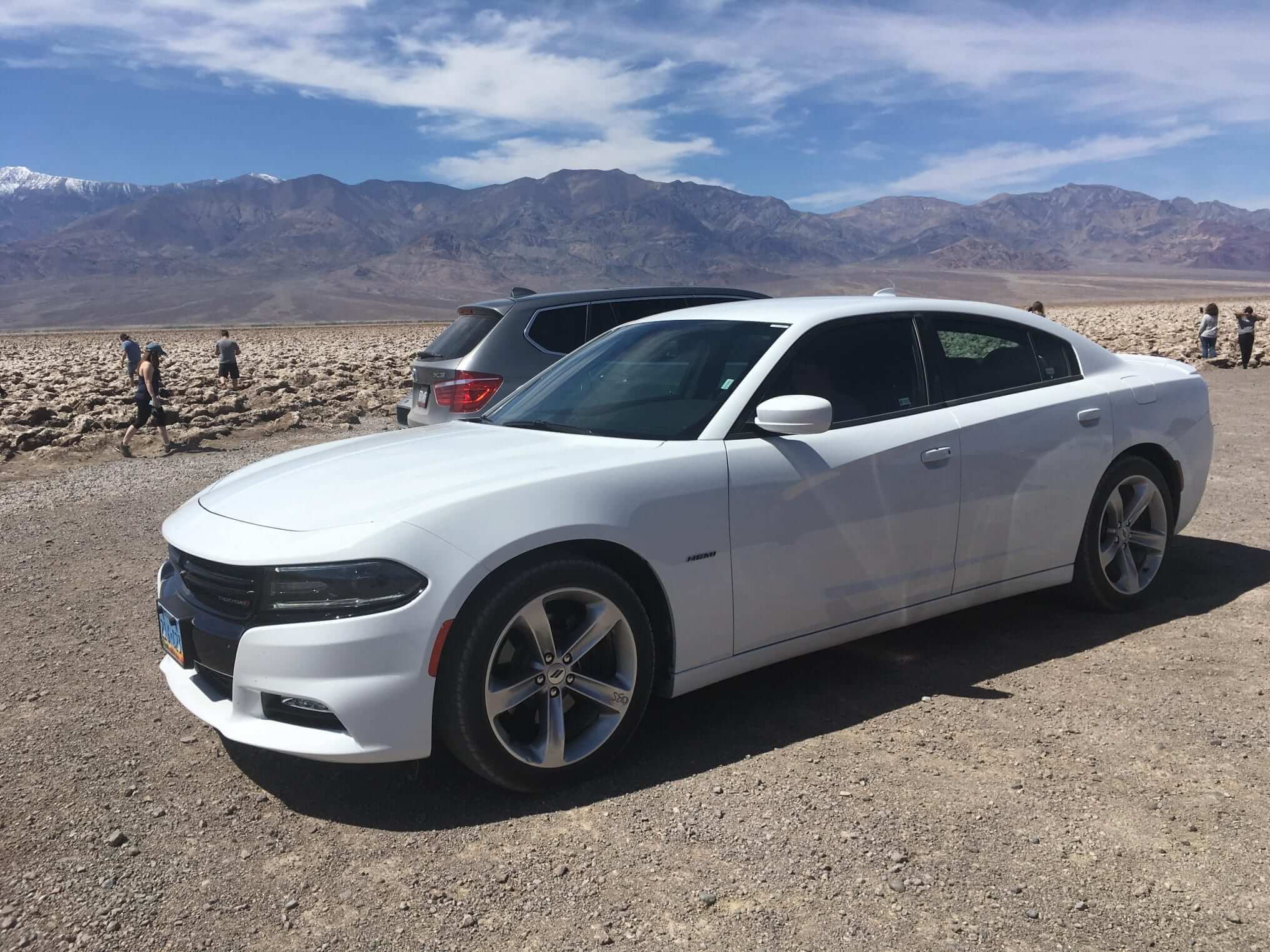 First thing we needed after getting the car was some brunch, did a search in the area for something good and found the Egg Works. 
I got a breaksfast burrito and my honey got a Steak Benedict.
Was very good and filled us up for our next stage in our trip.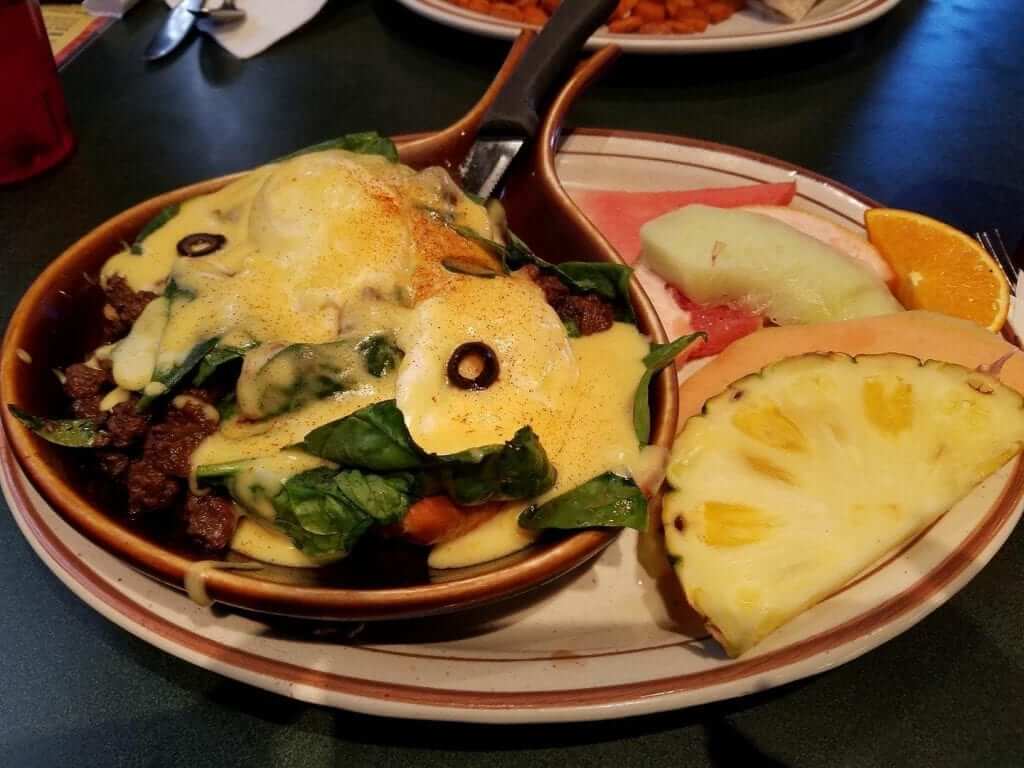 First stop, is Area 51 Alien Center
Now we start on our adventure, first stop is Area 51 Alien Center and the worlds largest firecracker.
Area 51 Alien Center was cool, had a lot of fun souvenirs in there.
Behind the center was infamous Alien Brothel. Looked as though they was still busy hehe. 
On our way out we stopped by the worlds largest firecracker and took some pictures.
On our way down to towards the hotel we stopped by to look at the Big Bovine of the desert. 
There was a casino and a steakhouse nearby but we decided to get to the hotel.
Arrived at the Amargosa Hotel, at first it looks a bit shady. My honey had a drop jaw look when i told her that it was where we was staying lol. But when we got closer it does look quite nice. The personel there was very hospitable.
More pictures of the hotel can be seen in the next day post.
After check in we decided to go to Ash Meadows National Wildlife RefugePark, to visit the Devils hole as well as the rest of the park there. After that go to Pahrump to get some dinner.
The Ash Meadows National Wildlife Refuge Park is a very nice oasis in the desert.
Has very clear water and you can see the small pup fish swimming around in it.
Several nice hikes in there and well worth the stroll. 
Our own Pupfish in Devils Hole
While at the visitor center in Ash Meadows National Park, my honey got suckered in to adopting a pupfish. So now we are legit parents of a Devils Hole Pupfish, decided to call him "Diablo"
Dinner in Pahrump, Nevada
We decided to get some Thai food at Thai Coconut Bay, it was quite good there and filled us up.
After we were done we stopped by a dollar store to get some more stuff for the trip.
Then we headed over to the World's tallest ice cream stand but it had just closed and was already getting dark, so didn't get any pictures.
We then headed towards Coffinwood, sadly it was too dark nd couldn't see much. Also they was to occupied for us to get an appointment so no go for us this time.
Now we drove back to Amargosa hotel and had a good night of sleep.
Here are 2 places we missed out due to being to late on one and not able to get an appointment on the other.
Back to the hotel and end of our 1st day 🙂