Welcome to the 2nd day of our Road Trip South
Plan for this day is drive to Jøssingfjord, then Hauge and back via Moi.
Today we planned on going to Jøsingfjorden, See the Helleren there and then drive to Hauge i Dalane to the rocking stone and the mines. After that we drive balong the state road #1 back to the camping place.
On the way to Jøsingfjord we had a couple stops.
First was by an old private chapel and the other by a dam.
Was a very interesting stop here and amazing to see how well these houses have been kept. Well worth a stop. 
While here we noticed a few more things to do on a future visit. 
There is a track going up the mountain on the other side that looks interesting. 
There is also an old tunnel that has been used as a camping area with an awesome view. Sadly you had to park quite far away and had to walk along the side of the road. Since we had the dogs with us, we skipped it for this time.
Stopped here to enjoy the view on the fjord. 
Next stop was up to the mines at Blåfjell. The road open up to the area was once a railroad that was used to get to the mines. Several places one had to be a bit careful. You could see some of the mines along the way but most was locked of to the public. Got some pictures at one of the main mines and also took a walk over to what looks like the remains of their buildings.
Ruggesteinen - the rocking rock
After the mines we stopped by the rocking rock. I was able to slightly rock it but that might be because i have some weight on me 🙂
Sogndalstranda & Rekefjorden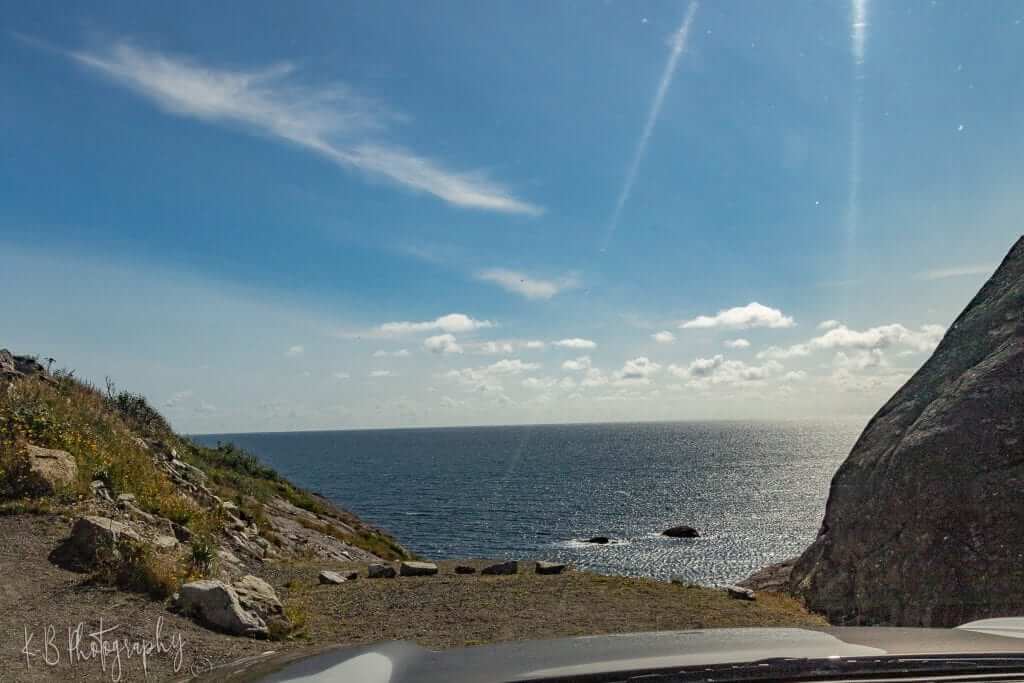 After the rocking rock, we drove through the city and then out to Sogndalstrand. Had a peak there. Will see more from here on a later post. Then we drove past Rekefjorden and north a bit. Stopped at a Camping place i was considering That is where the picture is from, they have an awesome view to the North Sea. Then we started the drive home and got on to state road #1
The drive on state road #1 was nice, had a couple stops along the way. 
Edit: While setting up the post i noticed we drove by some interesting mines, Will need to be visited next time.
After this we drove back to the camping place, relaxed and got ready for a new day.