Welcome to the 5th day of our 2018 Spring Trip
Today we get on to Route 66, drive down to Kingman AZ with a detour to Oatman and then back Kingman, Arizona to stay in the El Trovatore.
Our planned trip for today
Had a good night sleep at the Golden Nugget. Got up, had some coffee and packed our stuff.
We was hoping to get some breakfast at the Pepper Mill but again it had a very long line and we decided to skip it this time.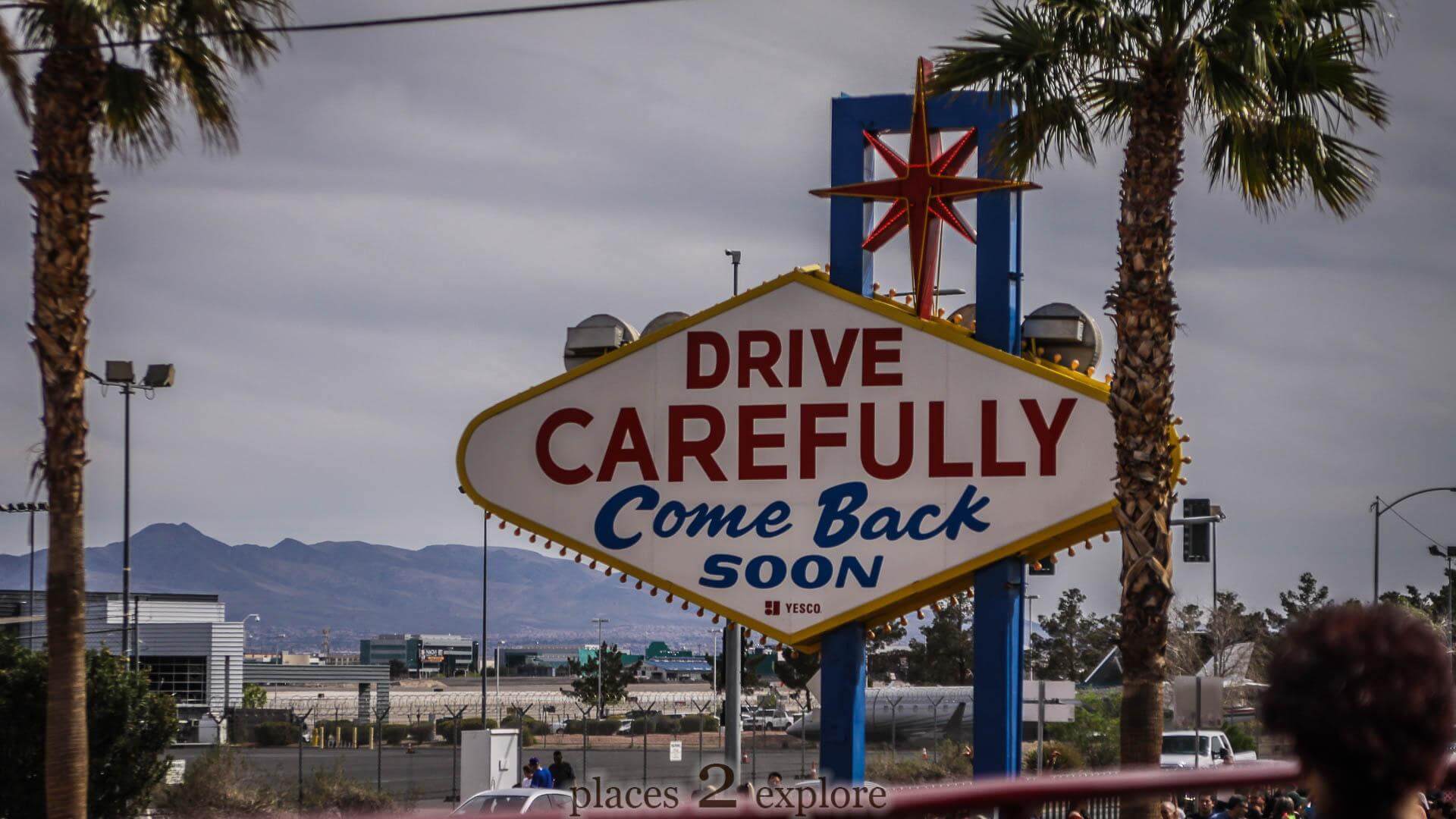 Had one more stop at the Bonanza Gift store and then started driving out of Las Vegas. First optional stop was at Hoover dam. But as we came closer to the exit, we noticed there was already a long line of cars on its way there. So we skipped that stop. Onward to Arizona we go.
Our first stop in Arizona is at Last Stop Arizona.
The last stop has several cool things. 
You can go for a spin with their Sin City Hustler, shoot of some rounds with a machine gun of your choice, get some food, visit their souvenir store or just walk around and look at the cool murals. 
We did everything except for the first two but wouldn't mind coming back and doing them.
For lunch I tried out their infamous burger which was quite good, my honey got a BLT and she said it was one of the best ones she has had.
Chloride is a nice and eccentric town. 
They have a rebuilt western town center where you can experience gun shoot outs and other stuff. Sadly not while we were there. 
There are also some petroglyphs and murals a bit out of town but they didn't recomend us driving the Charger up there. 
So will need get a better offroad vehicle the next time we pass by here.
Interesting stop, not much left of the old Santa Claus park. 
Just a few buildings remain as you will see in the picture. 
The land is still up for sale and would've been cool to be the owner of Santa Claus. .
While there I got to see some roadrunners running in the back, something i have not gotten too see often. 
Sadly didn't get any good pictures of them as i had the wrong lense on the camera and when I got it changed to the right lens they was gone
Finally got on Route 66.
The road going up to Oatman is awesome, would've been a nice ride on the bike with its 192 curves but was still alot of fun in the Charger. 
Got up to Oatman just before they started closing the shops, so we were lucky. 
A very neat little town, a lot of wild burros roaming in town. 
Lots of little shops to wander through and home of the million dollar hotel. 
You can even have a Shotgun Wedding by Parson Tom. 
On our way back from Oatman we stopped before we got to the Sitegraves Pass to take some scenic pictures, as we were looking around we noticed that there was a graveyard there. 
Also looking down on the hill you can see 3 wrecks that have been just left there. 
From what we can see it looks as though the vehicles was from 60s-70s or maybe earlier. 
While standing there we got to see the sunset. 
After a bit we went up to the Sitegraves Pass and could enjoy the rest of the sunset and see it from both sides of the mountain. 
Sadly this place was closed when we drove by it on our way up to Oatman. So we decided to stop here on the way back. 
Very nice place, sadly it was getting dark, so we didn't get as good pictures of it as we wanted.
El Trovatore Hotel, Kingman, Arizona
Arrived here around 7pm, we were greeted by the owners. 
They told us about the history of the motel and the surrounding areas. 
They gave us suggestions on where to go with maps and brochures. 
Spent about a half hour with them, then the wife guided us to our room and gave us history on the room.
She gave us the "Clint Eastwood" room, which would've been my preferred choice out of all their rooms.
The Dambar, Kingman, Arizona
After we got our stuff in the hotel and taken the pictures we wanted. 
We walked over to the Dambar to get some dinner. 
I got the chicken fried steak and my honey got a steak. The chicken fried steak was very good. The gravy was very yummy.