Road Trip To Høle And Back
Today we had our first real road trip for 2019 also it is the first one after we moved to Norway
Have been wanting to get out for some time and it felt great.
Got to try out our little Fiat on the trip and it ran very well.
Didn't have any issues or worries.
Only downside is that we should've given it a wash before we left as it looked quite messy before we started.
Plan for the day was to drive to Høle and Lauvvik, then go towards Hommersåk and then back home.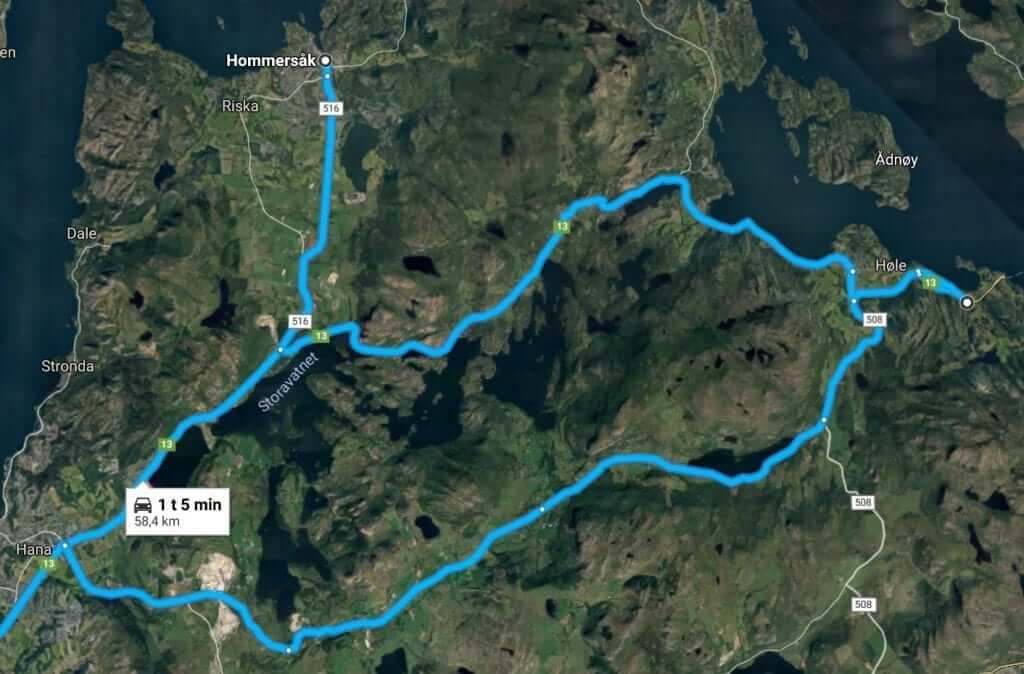 While driving along the road, the car in front of us stopped in the middle of the road and got out of their car to take some pictures.
We tagged along, put our lights on and got some shots while waiting for them.
Found a nice river by the roadside to take some shots of and to stretch out a bit.
Drove down to Lauvvik ferry terminal. turned around and noticed these sheep that was chilling and watching us humans drive by.
Stopped by the harbour in Høle to strectch our legs and enjoy the view. 
While driving through Høle we came across a Space Ship. The Space ship is buried next to a School. After that we stopped by their grocery store to get some buns and something to drink
We had one longer stop over by a hiking area next to Eikelivatnet just outside of Ims.
Was very nice there, plan on coming out again to try out some of the hikes there. 
You can view the map of the hikes HERE. 
After taking a small hike at the park, we drove in to Hommersåk, took a break and drove home.
Will be taking this route again soon, then with some more gear and hopefully nice enough weather to try the drone.